REAL ESTATE ASSETS/TURNKEY RENTAL SOLUTIONS
With the benefit of its experience, SAMFI-INVEST can be relied upon to meet business needs by proposing custom construction or renovation projects. Its asset holdings include buildings occupied by high quality companies and organisations, on the basis of long-term leases (294,000 m2 of office space and commercial buildings, €24 million annual rental income).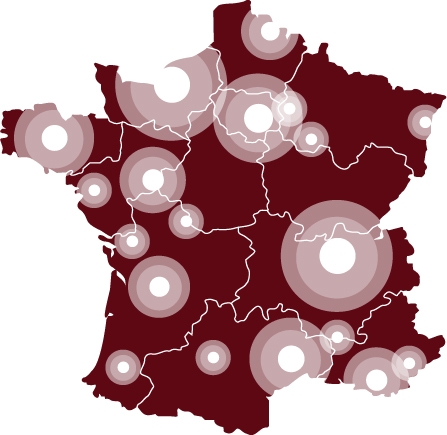 1. ACQUISITION AND LEASE MANAGEMENT
SAMFI-INVEST is expanding across France by investing in real estate complexes leased by high quality companies and organisations.
It provides them with a tailored lease management service.
2. CUSTOM AND TURNKEY CONSTRUCTION
SAMFI-INVEST provides its clients with end-to-end support throughout the development of their project: property search, joint preparation of the specifications and budget, design, construction and turnkey delivery of the completed real estate project. Our goal is to forge a true partnership between the user, the investor and the construction company. Our teams work hand-in-hand with the various project actors in order to offer the user an optimised solution.
A TRIPARTITE PARTNERSHIP
For every project, we establish a partnership with the user and the construction company in order to manage each phase to optimum effect. We work hand-in-hand to make continual adjustments to the project, from design through to delivery.
THE BENEFITS OF TURNKEY LEASING
Choice of location,
Involvement in design,
Rent commensurate with the amount of investment in the project,
No investment or financing required,
Properties:
– meeting the latest environmental and energy standards,
– walk-in ready: fitting-out already completed.